Consultant Clinical Psychologist
Dr. Reinikis
Floriana is a Consultant Clinical Psychologist and Accredited CBT Psychotherapist with almost 20 years' experience within the NHS and Private Mental Health Services. Floriana is the managing director and founder of Oasis Psychological Services, an independent Psychological Service in Kent.  
Floriana has extensive experience of working with children, young people and families presenting with a wide range of psychological and neurodevelopmental difficulties, such as Anxiety, Post Traumatic Stress Disorder, Depression, Phobias, Obsessive Compulsive Disorder and Autism Spectrum Disorder. She has been working closely with mainstream and specialist schools in the area, supporting staff, students and families. She also offers assessments and therapies to Fostering Organisations and Local Authorities in Kent for looked after children and young people and their carers. 
Floriana has a particular interest in Developmental Trauma, PTSD, Autism and Anxiety Disorders. 
She trained in a number of therapeutic interventions, such as Cognitive Behavioural Therapy, EMDR, Non-Violent Resistance, Dialectical Behavioural Therapy, Compassion Focused Therapy. She also trained and has extensive experience in the assessment of Autism Spectrum Disorder and Post-Traumatic Stress Disorder with children, adolescents and adults.  
Floriana is very passionate about the importance of supporting parents and carers of children and young people who experience emotional distress, challenging behaviours and severe anxiety. As a mother of two herself, she is aware of the joy and happiness that children bring, alongside ordinary daily struggles. She believes that  when children face greater difficulties than expected, parents may find themselves unsupported and alone in accessing the most appropriate support. 
Consultant Child and Adolescent Psychiatrist
Dr. Nwisi
Dr Wonuola Nwisi is a registered medical doctor, specialising in child and adolescent psychiatry. Her culminated experience in various subspecialties of paediatric medicine and surgery, child and adolescent psychiatric inpatient units and community settings, for over two decades, fuels her holistic approach in her assessments and development of treatment plans. 
Dr Nwisi is experienced in the evaluation and management of emotional and behavioural disorders. She has a special interest in addressing emotional trauma and complex post-traumatic stress disorder in children, working in collaboration with members of the multidisciplinary team to provide evidence-based care in the best interest of each patient. 
Her experience enhances her medico-legal work with children and families, whilst she lobbies with the private sector and the government in the prevention of mental disorders and the promotion of mental health in children and adolescents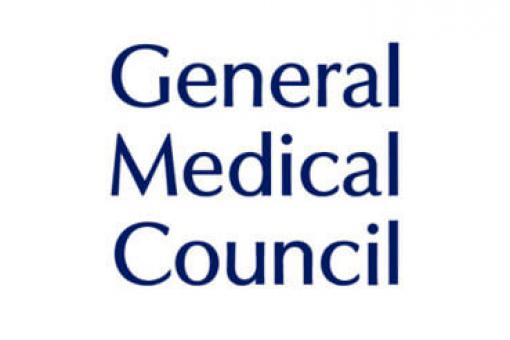 Get in Touch
Please feel free to message or email our team to learn more about our services and to book yourself in for an assessment. We will get back to you shortly.
Clinical Psychologist
Dr. Pirillo
Antonietta is an experienced Clinical Psychologist and Interpersonal Psychotherapist who has worked many years in the public sector to help children, young people and adults dealing with mental disorders. She trained and qualified as Doctor in Clinical and Dynamic Psychology for Childhood, Adolescence and Family in Italy, where she worked with adolescents and young adults before moving to England in 2013. 
During her career as Clinical Psychologist for the NHS, Antonietta had the opportunity to work with a variety of presentations which include Anxiety Disorders, Obsessive Compulsive Disorder (OCD), Depression, Post Traumatic Stress Disorder (PTSD), Eating Disorders often occurring together with Neurodevelopmental Disorders, different health conditions or Learning Disabilities. She also had the chance to promote better mental health and emotional wellbeing through groups, workshops and training events organized for tertiary associations such as charities, job centres and school/colleges. 
Alongside her career as Clinical Psychologist and Therapist, Antonietta is passionate about supporting her clients reach their full potential, this being helping them deal with mental illness, improve their relationships or reach their personal, interpersonal and spiritual goals. Antonietta's practice is orientated around evidence, goals and outcomes, in line with recommendations from NICE (National Institute for Clinical excellence - UK) and WHO (World Health Organisation). Antonietta is a registered member of the HCPC and IPT UK.
As a practitioner, she works within the following frameworks: Cognitive Behaviour Therapy (CBT), Interpersonal Psychotherapy (IPT), Acceptance and Commitment Therapy (ACT), Positive Behaviour Support (PBS), Narrative Therapy, Mentalisation, Attachment/Relational, Systemic and coaching.
Antonietta is registered with:
Senior Speech and Language Therapist
Jan Mount
Jan is a qualified Speech and Language Therapist with 36 years post qualification experience. She works with children and their families and carers across the age range in a variety of settings. She worked in NHS assessment centres, hospitals and clinics often providing therapeutic interventions as part of a multiagency and multidisciplinary team. Jan has worked in mainstream, specialist and independent primary and secondary schools. 
Jan retired from the NHS in October 2018 having been in Kent since 1995 finishing her NHS career as Therapy Manager for paediatric Occupational Therapy, Speech and Language Therapy and Physiotherapy at East Kent Hospitals University Foundation NHS Trust. Alongside this, she held a clinical caseload working in Primary Schools and within the CAMHS service undertaking ASD diagnostic assessments as part of the Neurodevelopmental team. She also held the position of Specific Language Impairment Specialist leading a Kent wide working party in the change of terminology to Developmental Language Disorder. Jan has worked with children with Autism and ASD throughout her career and has a specialist interest in this clinical field. 
Jan is now in independent practice, working in a specialist school as a Speech and Language Therapist. She provides assessment, intervention and classroom management strategies for children in primary and secondary with a diagnosis of ASD or a range of Speech, Language and Communication Needs (SLCN). 
Jan also provides training and foster carer support for children placed with a diagnosis of ASD with a Foster Care Agency.  She undertakes both Speech and Language Therapy and Autism assessments as required to inform the carers and professionals about the strengths and needs of the child within her field. She advises school staff on strategies to be employed within the education environment to support the needs of the child to enable them to strive towards their potential.
Oasis Blog
Learn more about the wide spectrum of mental health, psychological and neurodevelopmental difficulties and the therapies that aim to treat them.